Why The River Runs is HERE!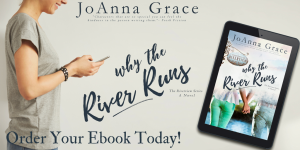 I'm so excited for you guys to FINALLY visit Riverview to meet Tina and Bo! I'm so pleased with how this book turned out and how it sets the tone for the series. Pick up your copy and let me know what you think!
Celebrations!
I have a lot to celebrate this week. 1- Why The River Runs is my 10th novel to be published! I can't believe it! It's such an honor to have ten books under my belt and to have such incredible readers. I might not be as prolific as some of the speed demons out there, but I strive to bring you quality above quantity. Each book is a labor of love and an investment on my part. While I do hope to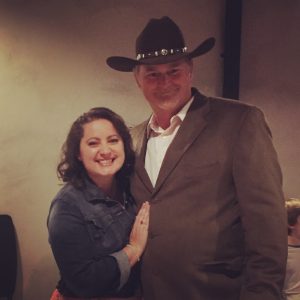 entertain and enthrall(and maybe even make a little money), writing is just as much therapy for me as reading is for others. I can't imagine a world where I don't write. It would be miserable. So thanks for enabling my addiction and paying for my therapy. Cheers!
2- I get to celebrate 14 years of marriage with my prince charming! (Isn't he so cute!) I'm not bragging, but I'm pretty darn blessed to have this man as my better half. We've survived a few rough patches, hunkered down when things were stormy, and partied like crazy when things were good- which is most of the time! He's my best friend and number one supporter. I know the next 14 years will be better than the last!
Week 16: Essentials!
This week is about the essentials things of life- focusing on if they are sentimental or practical, and how they reflect on us as people. After the first quarter of 2017, my business partners and I are going through and "trimming the fat". We are looking at things that essential to the business, to our clients, and to us as business women. (It's amazing how these lists are coinciding with real life issues for me each week. I've quit looking ahead, just to be surprised each Monday!)
I'll be considering some of the things on this list carefully, and I hope you will too! (Keep in mind, these are not listed by importance, just as they come to mind randomly.)
My laptop & a quiet space- as stated above, writing is therapy! Gotsta havit!
Good shoes- not fancy shoes or expensive shoes- but comfortable, every-day shoes. If not, I'm in pain by noon. Thank God for shoes that are both comfy and stylish!
My family.
My Jesus.
My sleeping pills- LOL.
Food.
Good physical activity- anything to keep me moving and away from my desk- burning calories.
Sweet tea. It's not under food, it's a necessity all on its own.
Dogs. Nuff said.
Your turn! Tell me what you just can't live without. I'm dying to know!
XO-Jo