Home Oasis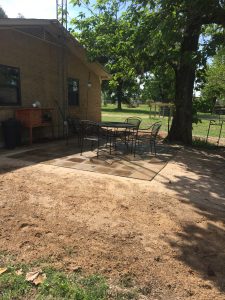 This weekend was once again a working weekend for my family. We created a little patio on our back yard under a nice shade tree where we can sit, relax, drink, and watch the fire. My knees are still killing me, but it's well worth the pain to have a special spot that we created together. The best part is, we used pavers that came from my mother's house, my childhood home, that was damaged by a tornado last year. It's like having a piece of my old home. How cool is that?
Why the River Runs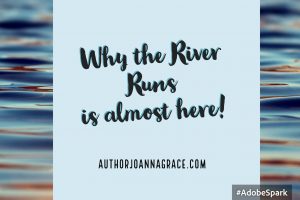 It's almost here! I'm so excited for you guys to meet the cast of Riverview. I hope you love Tina and Bo as much as I do. I'm doing a couple of events that you can be a part of:
Fresh Fiction Book Club is tomorrow night in Ft. Worth. I'll be heading that direction for some wine and book-talk.
There's a Tweet chat on the 18th, also with Fresh Fiction. I'll post more about that on Twitter and social media.
We will air an interview with yours truly and my dear Yuppie on the day of release, talking about the world of Riverview.
Week 15 List: Dream Vacations!
Oh how I love this list! Let's dive right in!
Italy! I'm currently writing a Divine Chronicles book that takes place in Rome, so I've been doing a lot of research into the city and country. Now, I want to go and see the places where my characters have walked.
Islands- as in, any of them. Caribbean, Hawaiian, I'm not picky. I just want ocean, sun, and sand. (and maybe a drink with an umbrella in it!)
England- need I say more?
Scotland- Have you seen Outlander? Hello! I could listen to them speak all day.
Australia- to the parts that don't have the giant spiders…just sayin.
Closer to home: I want to spend a couple weeks in NYC. I would love to just go and see everything I can and not rush.
Your turn! Tell me about where you'd like to go!
XO-Jo